Celebrating International Day of Education 2023!!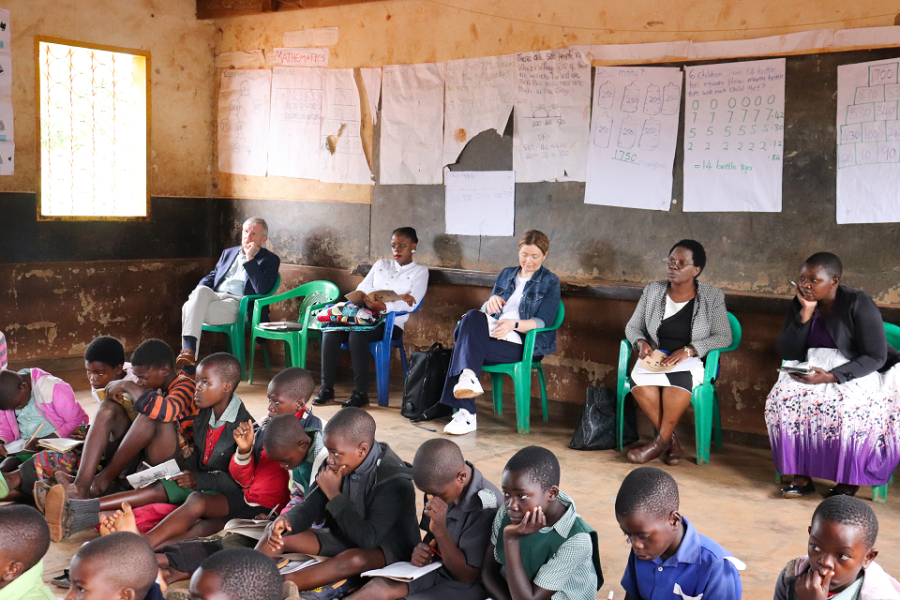 On 24th January 2023, the world celebrated International Day of Education under the theme "to invest in people, prioritize education." NNP celebrated this important day by visiting one of its Pilot Schools, Chambu Primary School in Malawi's capital city, Lilongwe, with some staff from FCDO. The objective of the visit was to observe how the teachers have adopted and teaching mathematics using NNP materials, how learners have adjusted to the new materials and the curriculum, and to talk to the headteacher and mathematics teachers about how they view the programme so far in the extended pilot phase. The visitors sat through an entire mathematics lesson in standards 2 and 4 and finished by giving and receiving teacher feedback on the programme.

"I am impressed with how interactive the lessons are, how the learners are extremely active, they follow the lesson and can show their work in the workbooks like how they come up with a solution to a maths problem. The teachers did a good job delivering the lesson making sure no learner is left behind in the lesson." – Gayle Deans FCDO.
"When we receive visitors like this, who give us constructive feedback, it boosts our energy. When you are interested in the feedback we have to give towards the programme, we know the intention is to improve the programme, and we truly appreciate it." - Zione Kagwira, School Headteacher.